President's Message

Eydie Miller-Ellis, MD
JCAHPO President

There is a saying that "Change is the only thing that remains constant in life." While JCAHPO's mission remains a steady commitment to "enhance quality patient care by promoting the value of qualified allied health personnel and by providing certification and education", we are changing our name in 2017!

JCAHPO has been expanding globally with more than 24,000 ophthalmic technicians certified around the world. We are changing our name to reflect our worldwide constituents, and our new name is the International Joint Commission on Allied Health Personnel in Ophthalmology - IJCAHPO.

Several years ago, JCAHPO actually formed IJCAHPO with global initiatives - and now our two organizations are merging to consolidate programs and services.

We hope you are as excited as we are for the ophthalmic profession - assistants, technicians, and medical technologists - to join forces worldwide in promoting highly skilled and qualified eye care team members!
Happy Holidays,
Eydie Miller-Ellis, MD
---
JCAHPO Website Downtime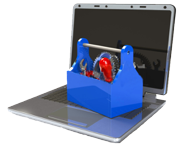 Our website was down for maintenance during the week of December 12th. We apologize for any inconveniences this may have caused, and we are making these adjustments to continue to serve you the best we can:
Certification and Recertification
If you are due to recertify on 12/31/2016 or 1/31/2017, relax. All recertification application deadlines have been extended. Applications must be postmarked by 2/28/2017. If you need to print the Examination or the Recertification Application, please contact the Certification Department.
E-Learning
Great news – the deadline to complete the December 13th webinar, "The Unhappy Patient after Successful Surgery," has been extended to Dec. 31, 2016.
Bookstore
The Winter Bookstore sale has been extended to Wednesday, January 11, 2017. All orders placed between Friday, December 23, 2016 through January 1, 2017, will be shipped beginning Wednesday, January 4, 2017.
---
Matthew Parker, PhD, LSSMBB, COMT, OSC to Join JCAHPO Staff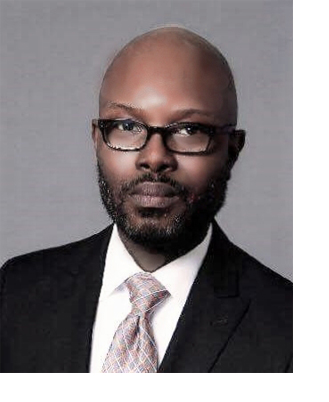 Starting January 2nd, 2017, JCAHPO is pleased to have Matthew Parker join our staff as the new Director of Strategic Initiatives.
Dr. Parker came into ophthalmology in 1986 via the United States Army's Eye Specialist Course at Fort Sam Houston, Texas. Since military retirement, he has made a home with the Veteran Affairs medical communities in Michigan and Tennessee. Matthew tells us, "having the privilege to care for active duty, retired military, and their families is the greatest career reward ever."
Dr. Parker founded the Federal Employee Ophthalmic Association (formerly SMTPO), an organization which works to foster professional technical development through standardized education and performance within government medical facilities through Lean Six Sigma process improvements and introduction to the PACT Model.
Matthew is a perennial contributor to the JCAHPO Annual Continuing Education Meeting, serving over 20 years as faculty. In addition to ATPO and JCAHPO, Matthew also works with local organizations to promote education for ophthalmic professionals. He is a selfless contributor, dedicated professional, and passionate educator.
---
Free Eye Drop Instillation Staff Training Resource

To promote high quality care and safety for patients, OMIC and JCAHPO are pleased to announce the release of a new staff educational training video Dilating Drops: Patient Safety and Liability Risks.

The 13-minute video provides training on types of eye drops used to dilate a patient's eyes, effects of eye drops and dilation of the eye, proper eye drop instillation, educating the patient, risk management, and a case study. A step-by-step checklist can be accessed and printed for reference.

Special thanks to Ralph Chu, MD, Ophthalmologist and his staff for their assistance in opening their clinic for filming and to the Bruce E. Spivey, MD, Fund for Risk Management Studies, AAO, for their financial support of this video production.


---
Over 10,000 Followers on JCAHPO Facebook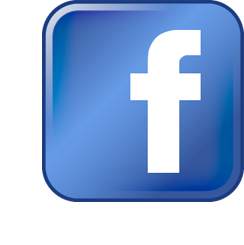 Are you one of JCAHPO's "friends" on Facebook? Join over 10,000 ophthalmic technicians who follow JCAHPO on our Facebook page.
Our Page provides updates on JCAHPO's latest programs, answers your questions on certification, gives you insights into unusual eye conditions and diseases, has the best eye cartoons in the profession, and connects you with your ophthalmic technician colleagues around the world.
To access and join the discussion, go to our page at https://www.facebook.com/jcahpo/ and click "like".
---
Annual Meeting Continuing Education Credits Posted
Important Announcement for 2016 ACE attendees – your CE credits are posted to your transcript. If you require nursing credits for your license or certification, please contact JCAHPO staff in the Education Department and you will be issued a special letter. You can access your transcript by logging into your record.