From the President
Last January, St. Paul Minnesota hosted the 2013 Red Bull® Crashed Ice international winter sporting event. The image of the racers who participated in this competition bent at the starting gate, filled with anticipation, ready to overcome the twisting, challenging ups-and-downs of the slick track has been on my mind recently as I take my first strides out of my own starting gate to begin my term as JCAHPO's President.

This past year, we focused on strengthening and broadening JCAHPO's role as a leader in providing allied health personnel with tremendous learning initiatives; drafted a Council Advisory Recommendation (CAR) on the instillation of eye drops and ointments by qualified technicians, which received 100% approval and support at the AAO Mid-Year Forum; and published A Primer on Ophthalmic Medical Assisting: Education, Training, Certification, and Accreditation for those interested in starting an accredited training program.

All of the certification multiple-choice exams were republished and the standards for JCAHPO continuing education credits were updated. Also published for the first time online is a convenient, at-your-fingertips version of the Certified Ophthalmic Assistant exam study guide. Throughout this newsletter, you will read about many other achievements that we have accomplished together.

In 2014, we will continue to grow our technology presence with an online store and mobile apps, as well as unveil a new and improved online CE Website.

From all of us at JCAHPO and ATPO-Thank you to our hundreds of committed volunteers who continue to donate time and talent to our organization and congratulations to you all for your commitment to quality patient care by being certified and continuing your education. Your efforts are appreciated; your successes are applauded.

I look forward with anticipation to the challenges and turns my term will bring. I am confident that JCAHPO, like the Crashed Ice racers, will navigate a successful course to an exciting finish this coming year.
Happy Holidays and Happy New Year!

Education News
The 41st Annual Continuing Education (ACE) Program is in the books! THANK YOU to our more than 2,100 attendees, our volunteers, vendors, and equipment suppliers! Judging by the comments we've seen coming through in the evaluations, you had a great time in New Orleans! CE Credits will be posted to your accounts shortly!

If you missed seeing the photos being posted daily on Facebook, you can view them here.

If you couldn't make it to New Orleans, we hope you can join us in 2014 for one of the many Regional CE Programs or at the 42nd Annual Meeting in Chicago, October 17-20. Be sure to register early, as all but one program sold out last year! Can't join us in person? Join us via the internet at an upcoming Webinar!

Foundation Facts
The JCAHPO Education & Research Foundation Board members and staff want to say THANK YOU to all of you that purchased an eye to represent a contribution to the Foundation while in New Orleans. These contributions will generate scholarship funds that will support individual's seeking continued education and certification in the field of ophthalmology. Based on your generosity, we are pleased to announce that more than $1,000 was raised! 100% of these proceeds AND all profits made from purchases in the bookstore (all year long) go directly to scholarship funds. Thank you!

In 2012/2013 fiscal year, the JCAHPO Education & Research Foundation awarded more than $36,000 in scholarships, to 111 students in training programs. Twelve grants totaling $2,160 went to OMP for certification and continuing education!

The Foundation published A Primer on Ophthalmic Medical Assisting: Education, Training, Certification, and Accreditation, funded by an unrestricted educational grant through a gift from Dr. and Mrs. Melvin I. Freeman. The Primer will be used to help organizations worldwide in starting an ophthalmic assisting training program, understanding the role and differences of certification, licensure and accreditation, and to provide a quick tool for reviewing curriculum and certification examination content.

If you haven't "liked" the Foundation on Facebook yet, follow them here.
Philippine Disaster Relief Provided to Ophthalmic Assistants

The Joint Commission on Allied Health Personnel in Ophthalmology (JCAHPO®) Foundation recently established an emergency fund to support ophthalmic assistants who have been impacted by Super Typhoon Haiyan. Haiyan, one of the strongest storms in recorded history, made landfall in the Philippines in early November. Gusting winds up to 235 mph were reported as Haiyan barreled through the central Philippines. Over one million people have been displaced due to flooding and Haiyan's high winds.

One of JCAHPO's major initiatives is to broaden the reach of our mission internationally. In 2005 the JCAHPO Board of Directors and JCAHPO's Education and Research Foundation established an emergency fund to assist ophthalmic technicians in times of need. JCAHPO's Foundation is pleased to offer financial support to ophthalmic technicians in the Philippines who have experienced financial hardship because of the recent disaster. If you, or someone you know, may be in need of financial assistance please go to: PHILIPPINE DISASTER RELIEF.
To make a contribution to the Philippine Disaster Relief go to: DONATE NOW .

Virginia S. Boyce Humanitarian Award
During a reception on Friday, November 15, we were pleased to award the Virginia S. Boyce Humanitarian Award to Corinthia "Cory" Worrell, COT. The Virginia S. Boyce Humanitarian Award was established in 2000 in honor of Virginia Boyce, CEO of Prevent Blindness from 1972 to 1982, who gave eighteen combined years of devoted volunteer service to JCAHPO and the Foundation. Melvin I. Freeman, MD, Foundation Chair noted that Cory "embodies the very spirit of service and generosity towards low vision individuals and the eye care community as a whole that we, the Foundation, represent and support."

You may recognize Cory from the "Tech Life" article in the September 2012 EyeLights newsletter. Cory's story touched many of us and her nomination for the award was an easy one to make.

Corinthia was chosen as the 2013 Boyce Award recipient in recognition of her tireless efforts to improve quality of life for visually impaired children. Corinthia initially served her country in the U.S. military and moved into the field of ophthalmology in 2007. In March 2011, Corinthia became involved with the Vision Resource Center in Cape Fear, NC. Motivated by the stories of local youth living with vision impairment, many of whom were missing out on critical life experiences, she set to work rectifying the situation. She worked with the VRC to organize an official "youth gathering" in October 2011, the goal of which was to take low vision and blind children on a field trip to teach them new skills and improve self-confidence. Since the initial day trip, the Vision Resource Center has brought low vision children on a variety of field experiences, including bowling, horseback riding, deep sea fishing, surfing, and self-defense classes. Corinthia and her colleagues are now expanding these vision-impaired youth programs, creating a "Transitional Program" for children ages 14 and up, and planning an additional program for low vision individuals between the ages of 19 and 30.

Corinthia's unending drive to assist vision impaired individuals and the gusto with which she has committed herself to her volunteerism, is both a blessing to the people whose lives she has touched and improved and an inspiration to all of us who work in the eye care field. Corinthia truly deserves this award and we thank her for her enthusiasm, her involvement, and her outstanding service!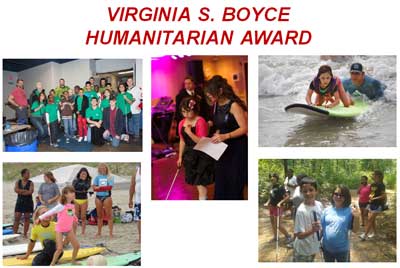 Click the Image to Enlarge

Statesmanship Awards
In 1975, JCAHPO's leadership established the Statesmanship Award in recognition of Commissioners and Non-Commissioners who have served and supported the field of ophthalmic allied health personnel and JCAHPO. These awards are given with the greatest respect of these individuals, their leadership and dedication to the eye care team. Please join us in congratulating this year's distinguished individuals who have contributed so much to our profession, to JCAHPO, and to allied health.
2013 Statesmanship - Non-Commissioner Award
David J. Noonan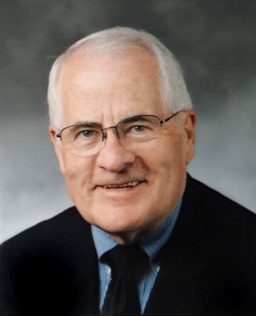 David Noonan was presented the Non-Commissioner Statesmanship Award on November 15 at a reception held at the Hilton New Orleans Riverside Hotel. David was the Chief Operating Officer at the American Academy of Ophthalmology for 37 years before retiring in 2009. During his tenure at the AAO, Mr. Noonan was a strong supporter of JCAHPO and ophthalmic allied health.

Mr. Noonan helped establish the AAO Liaison Committee, kept the communications door open and viable, working in partnership with JCAHPO on AAO's Ophthalmic Assisting Independent Study Course, and supported AAOE and JCAHPO's working partnerships. He always encouraged AAO to support our Foundation, our Annual Continuing Education Program, and certification. David has been one of JCAHPO and allied health's best champions at AAO and to its membership.

Thank you to David and congratulations!
2013 Statesmanship - Commissioner Award
Alfonse A. Cinotti, MD, FACS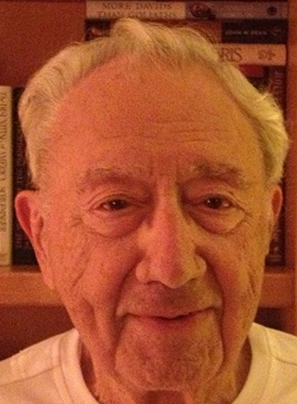 Alfonse Cinotti, MD, FACS is truly worthy of this recognition for his many years of service to JCAHPO and his commitment to ophthalmic medical technicians and quality patient care - and he is still practicing today after more than 60 years of service!

Dr. Cinotti was an original incorporator of JCAHPO when the organization was established in 1969. For 20 years, he was involved with and helped JCAHPO go through many development stages - from writing the first certification examination to helping develop the first Annual Continuing Education Program 41 years ago!

Following this long and illustrious career, Dr. Cinotti did not stop giving and caring, even after retirement. In 1993, Dr. Cinotti and his wife Kathleen moved to Naples, Florida, where he has spent the past 20 years lending his talents to several volunteer organizations which have arranged free eye care clinics in various locations across Florida. These clinics provide eye screening and wellness services for low income seniors and others who can't afford, but desperately need, high quality eye care. As a result of this commitment to volunteerism, in 2008, Dr. Cinotti was given the prestigious Jefferson Award for Public Service in Washington, D.C.

E-Learning Buzz
BIG changes are coming in 2014! The ACTIONED website is undergoing a major renovation! In the meantime, you can continue to access more than 260 online courses and earn CE Credit at www.actioned.org.

If you missed the Webinar Series "Going Blind, Going Forward" in October, you can still watch the recorded versions of this very important information and earn CE Credit at www.actioned.org. This series was developed with an unrestricted educational grant from the Reader's Digest Partners for Sight Foundation.

And, don't forget that there are THREE webinars held every month! You can view upcoming webinars and register for them online!

Certification Update
The Certification Committee and team had a busy year! We had the highest number of certification exam applications ever received in our history and the second highest number of certifications issued! In addition to all the testing happening in the USA, 123 certification exams were also delivered in 20 countries! KUDOS to all of you on earning your credential or advancing to the next level of certification. Your hard work has paid off and you should be very proud of your achievements!

ATPO Corner

ATPO's 28th Annual Scientific Session and Grand Rounds were held November 16 & 17 in New Orleans, LA, in conjunction with JCAHPO's ACE Program and the American Academy of Ophthalmology's Annual Meeting. 120 Scientific Session & Grand Round attendees received two days of cutting-edge, 30-minute presentations. The SuperTech Game show ended the day on Saturday and was both fun and educational! The third place prize of $75 went to Latrice Edwards, COA, Cleveland, OH who also took home the grand door prize of a Nikon CoolPix S5200 camera! Second place, with a prize of $125, went to Marilyn Watkins, COMT, of St. Michael, Barbados; and Barbara Krzeszowski, COT, OSA, OCS, LPN, Green Pond, NJ, took home the grand prize of $250! Congratulations to Latrice, Marilyn, and Barbara!!

Tech Life
In our last newsletter, we introduced you to the charitable staff at Cincinnati Eye Institute. Since that time, the Cincinnati Eye Institute Foundation (CEIF) has announced its own addition to the Institute's tradition of giving.

CEIF has introduced the Eye Caring Scholarship, a program specifically aimed at providing certification funding assistance for eligible, non-certified ophthalmology technicians employed by the Cincinnati Eye Institute. For those who qualify for the scholarship, CEIF will provide $150 (or half of the COA® exam fee) directly to the Joint Commission on Allied Health Personnel in Ophthalmology (JCAHPO) in the name of the applicant, helping to launch them on their way to achieving certification and enhancing the applicant's knowledge and skill set.

What a great initiative! Kudos to CEIF! If your clinic does not pay for your certification, encourage them to implement a scholarship program today!

Social Networking
If you aren't following us on Facebook, you are missing out! Follow us for things like Tuesday Trivia, contests, peer networking, the latest updates on certification, recertification, and CEC opportunities, Friday Funnies, "Did you Know," and coming soon, a new series of narrated, video clips!

Get in on the fun with more than 4,300 of your colleagues at https://www.facebook.com/jcahpo!

We are also on Twitter and LinkedIn!

Staff Corner
The staff at JCAHPO and ATPO have worked tirelessly these past 40+ years to bring the highest level of service and support to our members. We would like to give you the opportunity to get to know the people who handle certification, continuing education, administrative support, and organizational management a little bit better through our ongoing 'Staff Corner' newsletter segment. In this issue we introduce you to two more of JCAHPO's staff...
Michele Oja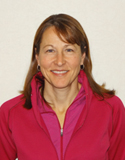 Michele Oja is the Executive Assistant to JCAHPO's CEO. She has been with JCAHPO for five years and assists Dr. Anderson with pretty much everything you can think of! Michele's favorite part of her job is the variety and says "every day is different!" Besides her responsibilities in providing administrative assistance to the Board and CEO, on any given day, you can also find Michele on a ladder changing out fluorescent lights in the ceiling, tending to the large flower pots outside the office in spring and summer, or out walking during her lunch break.
Three words to describe Michele: Optimist, dependable, demure
Favorite quote/motto? ""A bad attitude is like a flat tire, you can't get very far until you change it."
Mai Vang Lor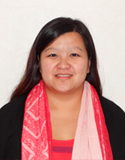 Mai recently joined JCAHPO as an Administrative Assistant and spends her day in our production room handling your calls, the mail, UPS & FedEx shipments, and happily getting the "jams" cleared from the printers and copiers! Her pleasant demeanor is a perfect balance to the hectic pace of the position. After the Holidays, Mai will be moving into our certification department, where she will be assisting you with your certification exam applications and questions.
Three words to describe Mai: Independent, devoted, and helpful.
Favorite quote/motto? "If you tell the truth, you don't have to remember anything."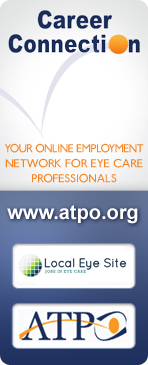 JCAHPO's mission is to enhance the quality and availability of ophthalmic patient care by promoting the value of qualified allied health personnel and by providing certification and education.