From the President
Let's play a word association game. I say "SUMMER." YOU say...BBQ?Picnics? The beach? Vacation?
Mention the word "summer" in the JCAHPO office and you'll get very different responses. We'll say the ACE Bulletin, online registration, pages and pages of spreadsheets with details for the Annual Meeting, and all that goes along with getting ready for the 41st Annual Continuing Education Program!
We invite you to join us at the Hilton New Orleans Riverside Hotel, November 15-18. By now, you should have received the annual meeting bulletin in your mailbox or viewed it online. Housing and registration is now open. There are 60 brand new courses to choose from this year in addition to many of your "favorite" returning courses and speakers. Be sure to register by August 29 to receive the greatest savings and secure your spot in the classrooms and/or workshops.
Summer also means that my term as JCAHPO President will come to an end on July 31. Please join me in welcoming Dr. Karl Golnik as the next JCAHPO President, effective August 1. I want to thank you for an exciting two years and I am proud of the accomplishments we made during my term. These are exciting times, as much is changing in the healthcare environment and at JCAHPO. We are eager to bring you an online store, mobile apps, redesigned websites, and more.
Have a fantastic summer!
JCAHPO Announces Bylaws Changes
Proposed bylaws amendments were recently unanimously approved by the JCAHPO Commission. These bylaws changes resulted in a restructuring of the JCAHPO Board of Directors, with the At-Large positions being primarily affected. The ATPO & CSOMP Representative positions have become Director-at-Large.
New Board Members
JCAHPO would like to welcome and introduce the 2013-2015 new Board members:
President - Karl Golnik, MD, MEd
President-Elect - Eydie Miller-Ellis, MD
Immediate Past-President - Tyree Carr, MD
Treasurer - Neil Choplin, MD
Secretary of Certification - Maj. Vasudha Panday, MD
Secretary of Education - Natalie Loyacano, COMT, ROUB, OSC
Member-at-Large - (CSOMP) Marc Lafontaine, COMT, BSc
(Three-year term)
Member-at-Large - (ATPO) Michelle Willis, COMT, OSA
(Three-year term)
Member-at-Large - Craig Simms, COMT, ROUB, CDOS
(Three-year term)
New Commissioners
JCAHPO would like to welcome and introduce the 2013-2015 new Commission members:
American Academy of Ophthalmology - Samuel Solish, MD
American Ophthalmological Society - William Mieler, MD
JCAHPO is governed by a Commission consisting of elected representatives of 19 ophthalmic organizations in the United States and Canada. Commission members elect a Board of Directors which has primary responsibility for managing the affairs of the Commission. The officers of the Board of Directors serve as the Executive Committee. A complete listing of the JCAHPO governance can be found by clicking here.

Starting an Accredited Training Program
Introducing "A Primer on Ophthalmic Medical Assisting: Education, Training, Certification, and Accreditation." This long-awaited publication is a critical brochure that is of great need and interest in the ophthalmic profession.
The publication was funded by a generous gift to JCAHPO's Foundation from Dr. and Mrs. Melvin I. Freeman. Dr. Freeman, a JCAHPO Past President and current JCAHPO Foundation Chair, has been a solid supporter of training programs with his active leadership in helping to start the Renton, Washington, Ophthalmic Assistant training program at Renton Technical College. Dr. and Mrs. Freeman are committed to the education, training and certification of ophthalmic medical personnel and worked with JCAHPO to bring this important information in a concise, easy to use brochure for the ophthalmology profession and academic community - Medical and Program Directors.
The Primer will be used to help organizations worldwide in starting an ophthalmic assisting training program, understanding the role and differences of certification, licensure and accreditation, and to provide a quick tool for reviewing curriculum and certification examination content.
Lynn Anderson, PhD, CEO of JCAHPO says "This Primer can be used as a 'workbook'' for starting a training program with its checklist feature used as a 'resource tool'. It also acts as a swift resource for links to other important organizations in the USA and Canada."
The publication can be accessed online.

Education News
Annual Meeting, November 15-18
Hilton New Orleans Riverside Hotel
Be sure to mark your calendar with these important dates:
NOW! - Annual Meeting Housing is open!
NOW! - August 29: Early-Bird Registration is open! BEST DEAL!
August 30 - October 11: Pre-Registration
October 11: Changes/cancellation deadline
October 12 - November 14: Registration is closed
November 15 - 18: Onsite Registration & Annual CE Program at the Hilton New Orleans Riverside Hotel
You can view the online program catalog here. There are over 240 lecture hours to choose from and more than 110 hours of hands-on workshops to try, including 60 brand new courses.
Regional CE Programs
Prior to the Annual Meeting, you can earn CE Credits by joining us at upcoming regional CE Programs in New York, NY, on September 7 and in Asheville, NC, on September 20 & 21. For your convenience, we also offer three webinars each month. For a listing of all upcoming CE events and webinars, view the calendar.
ASCRS Technicians & Nurses Program
In April, we were joined by more than 800 ophthalmic technicians, nurses, and ophthalmic administrators at the ASCRS/JCAHPO 2013 Technicians & Nurses Program in San Francisco! Attendees were able to earn up to a maximum of 18 CE Credits over the three days and were captivated by some fantastic topics and speakers. CE Credits have been posted and can be accessed by logging in online. Nursing credit letters were mailed on June 13. Save the date for next year - April 25-29, 2014, in Boston, MA.
In addition to the ASCRS Program this past quarter, we also held CE programs in San Antonio, Vancouver, Kiawah Island, and Palm Beach. We had a great time meeting all of you and answering your questions, listening to your suggestions, and hearing what is happening in your office. THANK YOU to the program chairs of these programs: Sergina Flaherty, COMT; Lynda Jeffries; Terry MacBain, COA; Michelle P. Herrin, COMT, CO, and Juan Estela, COA!


E-Learning Update
Since our last update, ACTIONED has posted 20 new online courses! Most of the these new course submissions are from our partners at the American Society of Ophthalmic Registered Nurses (ASORN) , the Association of Technical Personnel in Ophthalmology (ATPO), and the Ophthalmic Photographers' Society (OPS). These new courses help to supplement the wide range of learning options already available through ACTIONED. If you need CE credits for recertification, or are seeking to expand your ophthalmic knowledge, try out an ACTIONED course today!
Summer 2013 Courses:
Anterior Segment OCT for Specialty Contact Lens Design
Diabetic Eye Disease Educator Course
DME - Current Concepts and Future Treatments
Evaluating the Pupil
Glaucoma Medications
Headache: Causes and Management
How Anterior Segment Imaging Guides Treatment:
The Old and the New
Informed Consent in the Information Age
Introduction to Flourescein Angiography
Invasion of the Parasites
Neuroimaging of the Ophthalmic Patient
Ophthalmic Applications of Autologous Serum
Ophthalmic Sonography: Linear Array Transducers
and the Closed-Eye Method
Results of the CATT Study
Single Binocular Vision, 3D, and Stereopsis
The Highs and Lows of Drug Use:
Is It My Eyes or the Drugs I'm Taking?!
The Power of the IOL Checklist
The Wild & Wacky World of Neuro-Ophthalmology
Therapeutic Uses for Contact Lenses
Updates in Multi-Modality Imaging

Certification Update
NEW! COT Multiple-Choice Exam release August 1, 2013

Effective August 1, 2013, the Certified Ophthalmic Technician (COT®) multiple-choice examination will have newly updated content areas. The content areas were updated in response to a Job Task Analysis survey completed by job incumbents and ophthalmologists. The survey, conducted every five (5) years, helps to ensure that the certification examinations reflect current practices in the field. The updated 19 content areas include History Taking; Pupillary Assessment; Contact Lenses; Equipment Maintenance & Repair; Keratometry; Lensometry; Medical Ethics, Legal, & Regulatory Issues; Microbiology; Pharmacology; Ocular Motility; Assisting in Surgical Procedures; Ophthalmic Patient Services & Education; Ophthalmic Imaging; Refractometry; Spectacle Skills; Supplemental Skills; Tonometry; Visual Assessment, and Visual Fields. Content area percentages and sub-content areas may be viewed online.
Online COA® Study Guide now available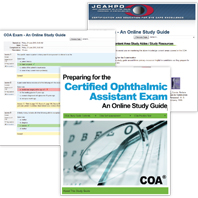 Are you studying for the Certified Ophthalmic Assistant exam? Take advantage of JCAHPO's online study guide! The guide will help you build on what you have already learned, aid you in identifying where you need to focus your study time, identify areas where you feel less confident, and help you to study more effectively. While this guide cannot give you the questions and answers for the test, it does provide you with the content areas on the exam, describe study methods that have worked for other COAs, and offers you a self-assessment of sample items and a practice test so you will have a better idea of what to expect when you take the actual examination. Available for only $15 here.

Foundation Facts
How Can You Help?
People often ask how they can help the JCAHPO Education and Research Foundation. Why not consider some of these ideas from our "wish list" for the upcoming months...
Make a contribution to the Foundation. Your contribution is essential to support those who are in need of assistance to pursue certification and continuing education as an ophthalmic medical technician.
Consider who you know in the eye care field that may be able to help support the mission of the Foundation. Ask them to become involved.
Talk about the good the Foundation does in promoting excellence in eye care. Become a member of our Facebook community .
Get involved! The Foundation is here to support all individuals vested in promoting eye care excellence.
If we each make a contribution to the Foundation our impact will be substantial. In advance, we appreciate your support and consideration in this very important mission!

ATPO Corner
ATPO will be sending out the sixth National Salary & Benefits Survey soon! The on-line survey will take approximately 10 minutes to complete. Please take a few minutes from your busy schedule to complete this survey. Your responses are extremely important to this study, and contribute to the most accurate and comprehensive information about our profession, which ultimately impacts you personally. All survey information is compiled by a third party contractor and is kept confidential. NEW THIS YEAR: The opportunity to win prizes for participating in the 2013 Salary & Benefits Survey...watch your e-mail for more details!
WRITTEN AND PRACTICAL CERTIFICATION
EXAM REVIEW SESSIONS
ATPO will offer both Written and Practical Certification Review Sessions at the Annual Meeting in New Orleans on Monday, November 18, to help attendees prepare for the COA®, COT®, and COMT® examinations.
The Written Review Sessions provide attendees with a general review of content areas covered on the exams. It does not provide test questions or any specifics about the exam - it only reviews content.
During the COT Practical Review Sessions, attendees have their own computer and work with simulations very similar to the actual JCAHPO COT Exam. The COMT Practical provides hands-on work stations and expert volunteers to assist participants in five skill areas. The one-on-one interaction in both the COT and COMT sessions has been found to be very valuable.
We hope to see you in New Orleans!

Tech Life
The staff at Cincinnati Eye Institute doesn't just
"go to work..."

This month, we spotlight the entire ophthalmic staff at Cincinnati Eye Institute (CEI). CEI is the largest, private ophthalmology practice in the United States with over 50 eye doctors, many of whom are recognized among the top sub-specialists in their field, and hundreds of ophthalmic medical personnel, practicing in 16 locations across a tri-state area.
The staff at CEI doesn't just "go to work" Monday through Friday, 8:00-5:00...CEI is the only eye care facility in the tri-state area to offer ophthalmic emergency service care for the management of all types of eye emergencies, 24 hours a day, 7 days a week.
They also go out of their way to be involved in & enhance their community. We think it is fantastic what they do not only for their patients, but in their community as a whole, all year long. Take a look at just a few of the community and in-office events they participate in: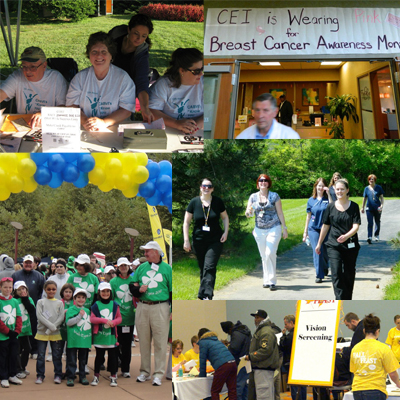 Cincinnati/Northern Kentucky Vision Walk
Breast Cancer Awareness
Fall Feast (which includes putting together and handing out bags stocked with essential toiletries, vision screenings, and serving dinner to more than 6,000 people in need)
Blood drives
CEI Annual Wellness Walk
Annual Fundraisers for the local food pantry
Cincinnati Association for the Blind and Visually Impaired 5K
Working at CEI means more to this staff than just eye care. They take their role in healthcare very seriously. Do you smoke? If so, don't bother applying for a position at CEI. Their pre-employment drug screen includes a test for nicotine use. The staff takes great pride in their being named a finalist as one of the Healthiest Employers of Greater Cincinnati.
In addition, many of the staff also take time to volunteer as instructors or co-instructors at JCAHPO's Annual Meeting and some of the CEI staff are current or former board members of both ATPO and KATPO.
JCAHPO congratulates the CEI staff for their commitment to healthcare and their community! Thanks for all you do!
Note: Dr. Karl Golnik, MD, CEI Neuro-ophthalmologist will be the new JCAHPO President, effective August 1st and another CEI ophthalmologist, Dr. Robert Osher, will be presenting the Harold Stein Keynote Lecture in New Orleans at the JCAHPO Annual Meeting. Amy Jost, BS, COT, CCRC, will be serving on ATPO's Board as Director-at-Large.
Do YOU have a story to tell? If so, let us know what you're doing and we just might include it in an upcoming issue of Eye Lights!

Staff Corner
The staff at JCAHPO and ATPO have worked tirelessly these past 40+ years to bring the highest level of service and support to our members. We would like to give you the opportunity to get to know the people who handle certification, continuing education, administrative support, and organizational management a little bit better through our ongoing 'Staff Corner' newsletter segment. In this issue we introduce you to JCAHPO's E-Learning team.
Amy Anderson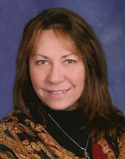 Amy Anderson is one of two E-learning coordinators in the office. Amy works with our volunteers in developing online CE courses for the ACTIONED website and also putting together the monthly Webinars. In addition, she works with volunteer subject matter experts to expand our inventory of the Refinements® Series. Amy has been with JCAHPO for four years.
Favorite quote/motto? ""If you think positive, sound becomes music; movement becomes dance; smile becomes laughter; mind becomes meditation, and life becomes a celebration..."
-Rishika Jain, Rashika Jain's Inspirations
Jonathan Ecklund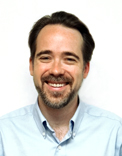 Jonathan Ecklund is JCAHPO's other E-learning coordinator. Jonathan has been with JCAHPO for two years and is responsible for the technology behind the JCAHPO & ATPO Webinars and for training volunteer faculty through the webinar process. He is very involved in the ACTIONED website and also updates JCAHPO's and related organization web sites, including the ATPO website. When not working at JCAHPO, Jonathan enjoys spending time with his wife and son, traveling whenever he can, and depending on the season, sailing or skiing.
Favorite quote/motto? "Every one of us is, in the cosmic perspective, precious. If a human disagrees with you, let him be- in a hundred billion galaxies, you will not find another." -Carl Sagan